VACATION BIBLE SCHOOL!
This summer things are out of this world at Victory! Join us for our summer VBS – "Alien Kids!" This is a FREE event for ALL kids grade K-6th! Music, games, special giveaways, and slimy surprises! Our doors will open at 5:30 PM. Early arrivals will get a free meal! You can register filling out the form below or you can grab a form in our lobby.
POGO
POGO is our 10 AM Sunday morning Children's church for K-6th graders. Pogo stands for "Praying Hearts, Open Eyes, Giving Hands and Obedient Feet!" Kids will have opportunities to worship, serve, and have fun in a safe environment that's crafted just for them!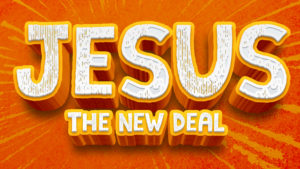 Over the past few months we've covered almost all of Biblical history, showing how it all ties together leading up to one person: JESUS. The earliest Christians suffered almost endless persecution. They started to wonder if Jesus really was such a big deal in the first place? How was He any different from guys like Moses or Joshua? Why should we follow Him, and nobody else? Thankfully, that's where the book of Hebrews comes in. We'll spend the next few weeks in this fascinating book, and your kids will discover just how radically Jesus changes our relationship with God!
Wednesday Kids!
On Wednesday nights, from 6:30 pm – 7:30 pm, K-6th graders have an action packed hour of games, bible study, crafts, and service projects. Our current series is…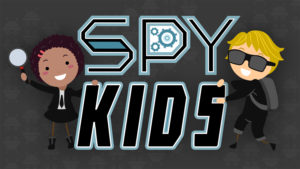 The book of Daniel is full of amazing stories! If you grew up in church, no doubt you have memories of hearing "Daniel in the Lion's Den" or "The Fiery Furnace" for the first time. In this series we will take some of those classic stories (along with a few that tend to be skipped over) and teach some great lessons to apply to our lives. The kids will follow the lives of Daniel and his friends as they are taken into captivity in Babylon. They are God's people, but in a foreign land. It's almost as if they were SPIES! They'll face kings, dangers, and many tests as they fight to live their lives holy unto God. They'll need a major dose of courage from God, who sustains them all the way to the end!
Special Events
Throughout the year we have several exciting opportunities for your kids, including low-cost day trips and activities, Vacation Bible School and Kids Camp!
You can watch a video of last year's camp here!
Nursery and Pre-school
Infant through 4 year olds have age-appropriate classes and activities every Sunday morning and Wednesday night while parents get to learn and worship as well.